Israel Cyprus Turkey Greece Croatia Italy Sicily Sardinia Corsica Monaco France Spain Gibraltar

Corsica while part of France remains fiercely independent about its own identity. This trait is no doubt a result of the people mirroring the rugged nature of their island. Corsica is popular for all sorts of outdoor pursuits from hiking to biking to river running and we wished we had more time there to experience these adventures but summer was winding down and it was time for us to move on.
The east side of Corsica has a number of beautiful and well protected anchorages. They looked very inviting but after short stops in Porto Vecchio and Bonafacio our adventurous nature asserted itself and we headed to Corsica's wild west coast. Here the anchorages are less plentiful and protection poor meaning that you need to closely watch the weather and be ready to sail off into strong winds at a moments notice. The rewards however are stunning vistas, fewer people and great hiking. We also managed a train ride through the mountains to Corsica's ancient capital at Corte.
Click on any photo to enlarge it. Then hit your back button to return here.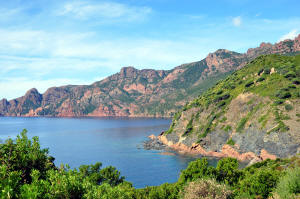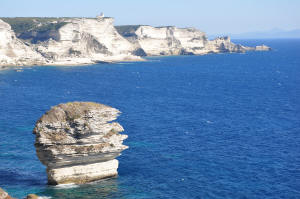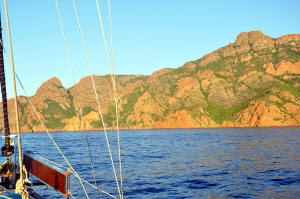 Hiking above Girolata Bonafacio Straits near Sardinia Coast near Girloata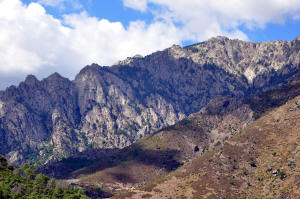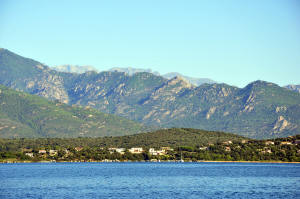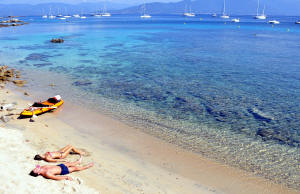 Interior mountains Pristine beaches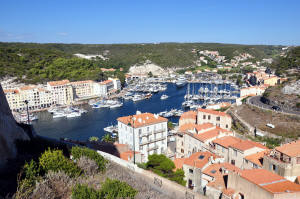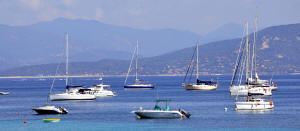 Up close with the wildlife Tiny Bonafacio harbor Ventana anchored