Singapore Malaysia Thailand SE Asia Burma Cambodia Vietnam Laos Sri Lanka Maldives Oman Yemen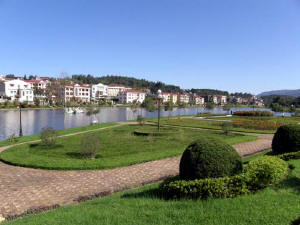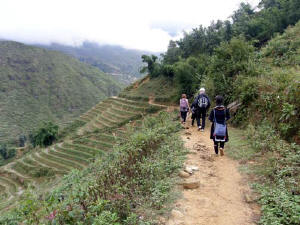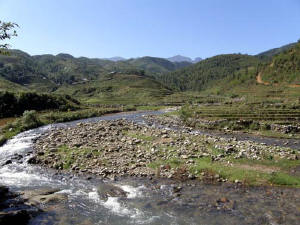 Sapa Trekking near Sapa Near Sapa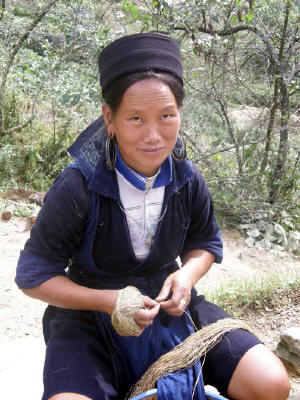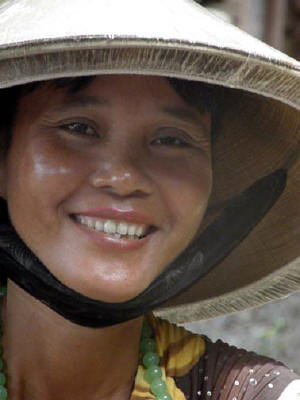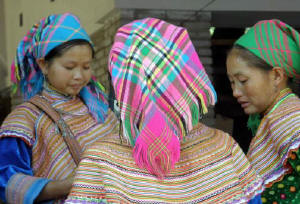 Spinning thread Market lady Colorful as flowers- Flower Hmong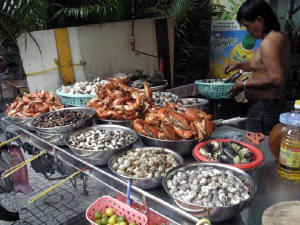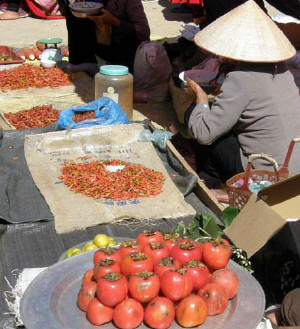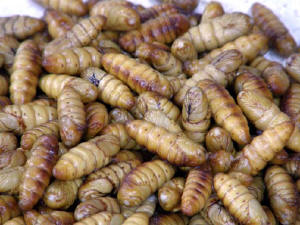 Seafood Tomatoes and Chiles Fresh grubs---ummmm!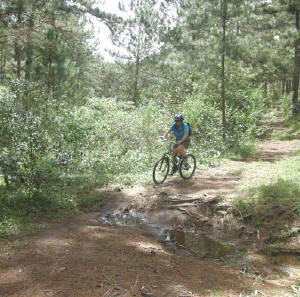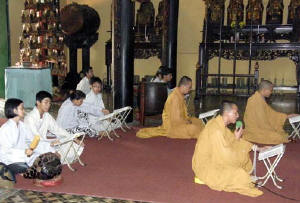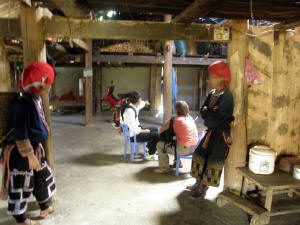 Dee mountain biking Monks chanting Dee visiting a Red Dao house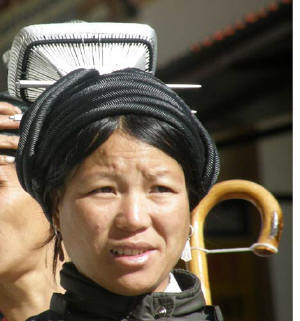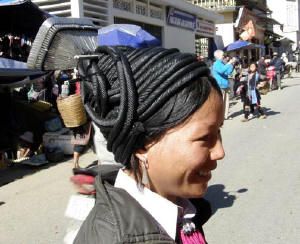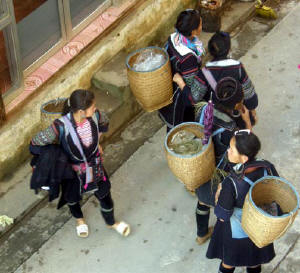 The coiled snake headdress of the Black Dao women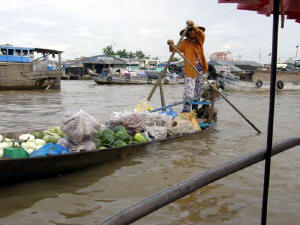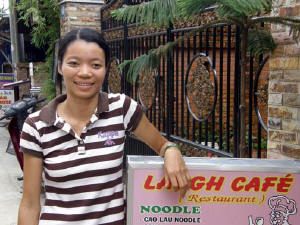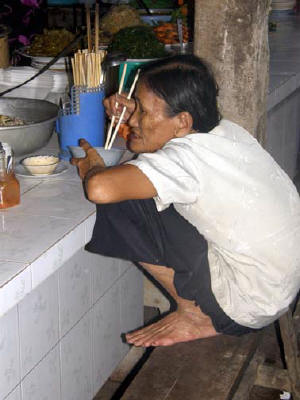 Typical vegetable market boat plying the Mekong Hong the cooking teacher Asians all know how to hunker down
The colorful women of the Flower Hmong tribe are all as bright as flowers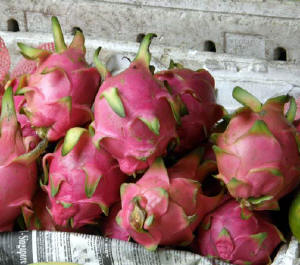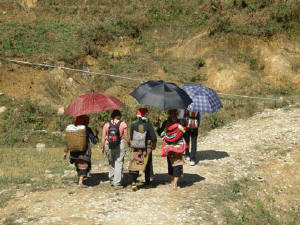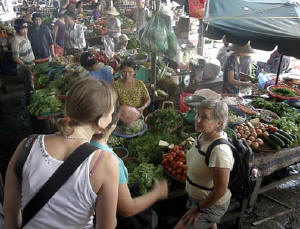 Dragon fruit Dee trekking with a group of Hmong women Christine and Dee at the market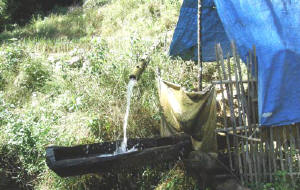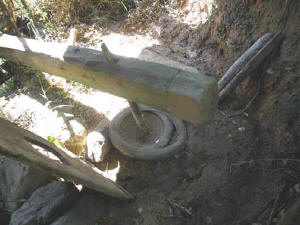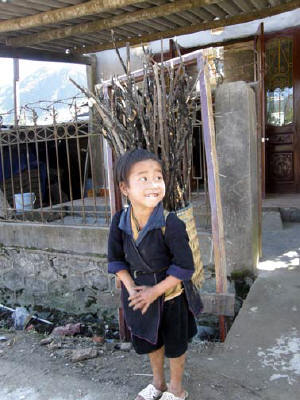 Ingenious water powered grinder. The water from the pipe fills up the carved out bowl of the Little load carrier
log. The log is mounted like a see saw allowing it to go up and down. When the water end is full
the log tips down and dumps the water raising the other end. As the water empties the inside end
comes down into the bowl smashing the grain.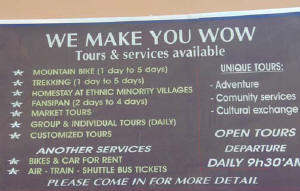 A tour agent who makes you WOW-- and for us the entire country was one big WOW !