Singapore Malaysia Thailand SE Asia Burma Cambodia Vietnam Laos

From our base with Ventana in Phuket, Thailand we made a trip to Northern Thailand, Burma, Laos and the Golden Triangle as well as an extended trip to Cambodia, Vietnam and Laos. The highlight of these travels was certainly Ankor Wat in Cambodia. Its ancient temples are one of the wonders of the world ranking with the Taj Mahal, Great Wall of China and the Pyramids. Visiting Vietnam where they refer to the "American war" gave us a different look at history and seeing timeless Laos permitted Dee the opportunity to explore a Buddhist culture still as relevant today as it has been for two thousand years.
Like many lands SE Asia is defined by its rivers- and the mighty Mekong would be an ongoing feature in our travels throughout Thailand, Burma, Cambodia, Vietnam and Laos.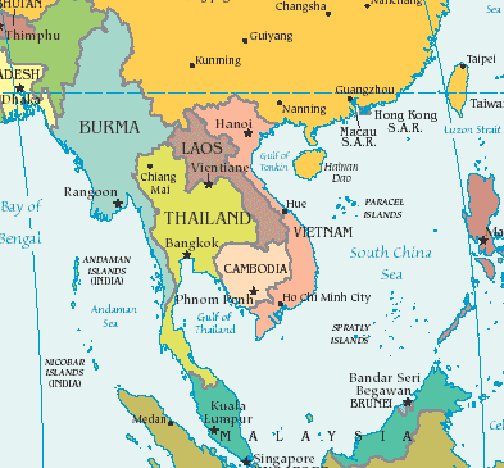 To enlarge any photo click on it then click on the back button to return here.